BT600LC pump peristaltic is an intelligent flow type peristaltic pump. It has our working functions. transmission mode, timing mode, quantitative mode, timed quantitative mode. The stainless steel all-inclusive design is sturdy and durable. It adopts 3.5-inch color LCD screen and easy touch operation. It displays the transmission status, flow data, setting parameters, and transmission direction with animation on the same screen. Long life service and easy to operate. Hard and durable. The BT600LC peristaltic pump is suitable for viscous and non-viscous fluids, like honey filling.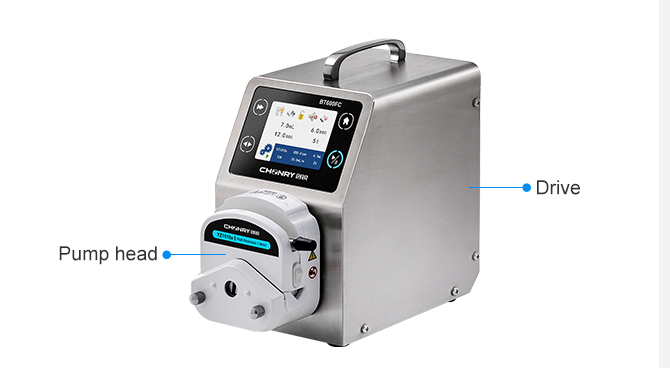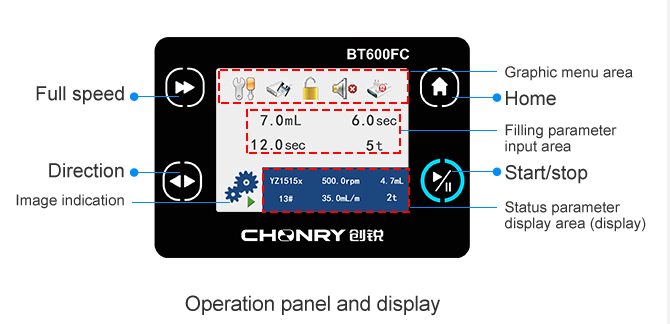 Features:
LCD touch: 3.5-inch color LCD, touch screen control, simple to operate.
Flow calibration: With the flow calibration function, it is suitable for transferring liquids with higher precision
Data storage: 9 sets of data can be stored for users
Multiple working modes: Transmission mode, timing mode, Quantitative mode, timed quantitative mode
Adapt to multiple pump heads: YZ, DG, and TX series pump heads can be installed, and pump heads can be cascaded.
Support external control: Support RS485/MODBUS communication protocol, analog control, foot switch control
Application
Used in laboratories, biopharmaceuticals, printing, mineral processing and other fields.